Scandilicious Baking (Hardback)
| | |
| --- | --- |
| Format: | Hardback 224 pages |
5+ in stock
Usually despatched within 24 hours
RRP £25.00
£20.10
You save: £4.90
Delivered FREE
in the UK
Discover the secrets of great baking with Scandilicious flair...Scandinavian baking is among the best in the world. Deeply ingrained in the culture, it is a distinctive part of the Nordic identity, history and well-being. Welcome to a place where cakes made with real butter are celebrated rather than feared, where entire festivals are dedicated to baking and where it is believed there is nothing quite like the thrill of making one's own bread, Christmas biscuits or cardamom buns. Following on from the success of SECRETS OF SCANDINAVIAN COOKING...SCANDILICIOUS, Signe Johansen shares with us a mouth-watering selection of traditional and modern baked treats. Think moreish musli bread hot from the oven; pumpkin, cheese and sage muffins that pack a real flavour punch; and irresistable redcurrant mazarin tart or upside-down blueberry cake - perfect for summer entertaining.
Book details
Published
05/07/2012
Publisher
Saltyard Books
ISBN
9781444734676
About the author
Signe Johansen
Signe Johansen is a food anthropologist, writer and cook who grew up in Norway but now lives in London. She trained at Leiths School of Food & Wine, and after graduating worked in the Experimental Kitchen at Heston Blumenthal's Fat Duck at Bray. Saltyard Books published Signe's first book SECRETS OF SCANDINAVIAN COOKING: SCANDILICIOUS in May 2011, and her blog, signejohansen.com, specialises in modern Scandinavian cooking and baking.
£20.00
RRP: £25.00
You save: £5.00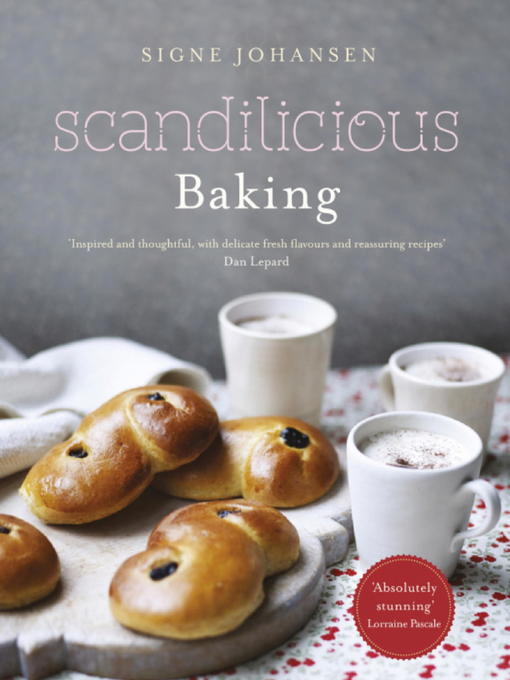 This book can be found in...
The prices displayed are for website purchases only, and may differ to the prices in Waterstones shops.