The Orchard of Lost Souls (eBook)
| | |
| --- | --- |
| Format: | eBook |
| File type: | EPUB DRM |
Available for immediate download
To download this eBook, simply 'Add to basket' and pay at the Checkout as normal. Don't forget to download Digital Editions too, if you don't already have it.
Sold by Simon and Schuster Digital Sales Inc.
The eagerly awaited new novel from the author of the acclaimed Orange-longlisted Black Mamba Boy.
It is 1988 and Hargeisa waits. Whispers of revolution travel on the dry winds but still the dictatorship remains secure. Soon, and through the eyes of three women, we will see Somalia fall.
Nine-year-old Deqo has left the vast refugee camp she was born in, lured to the city by the promise of her first pair of shoes.
Kawsar, a solitary widow, is trapped in her little house with its garden clawed from the desert, confined to her bed after a savage beating in the local police station.
Filsan, a young female soldier, has moved from Mogadishu to suppress the rebellion growing in the north.
And as the country is unravelled by a civil war that will shock the world, the fates of the three women are twisted irrevocably together.
Intimate, frank, brimming with beauty and fierce love, The Orchard of Lost Souls is an unforgettable account of ordinary lives lived in extraordinary times.
Praise for The Orchard of Lost Souls:
'As these three women's stories entwine, the result is a moving and captivating tale of survival and hope in a war-torn country, and confirms Mohamed's stature as one of Britain's best young novelists' Stylist
'Three women watch, and suffer, as their native Somalia descends into brutal civil war. It's 1988. The atrocities pile up, but the authorial voice remains resolutely melodic' Vogue
'With the unadorned language of a wise, clear-eyed observer, Nadifa Mohamed has spun an unforgettable tale. The Orchard of Lost Souls recounts not just a state's descent into war, but war's most heartbreaking human toll: the death of dreams' Taiye Selasi, author of Ghana Must Go
Praise for Black Mamba Boy:
'Mixing startling lyricism and sheer brutality, Mohamed plunges into the chattering, viscous heat and "hyena darkness" of Aden...this is a significant, affecting book' Guardian
'The most exciting, original new fiction is coming out of Africa. Nadifa Mohamed has produced a first novel
Product details
Published
15/08/2013
Publisher
Simon & Schuster UK
ISBN
9781471115318
£7.19
RRP: £8.99
You save: £1.80
£6.39
RRP: £7.99
You save: £1.60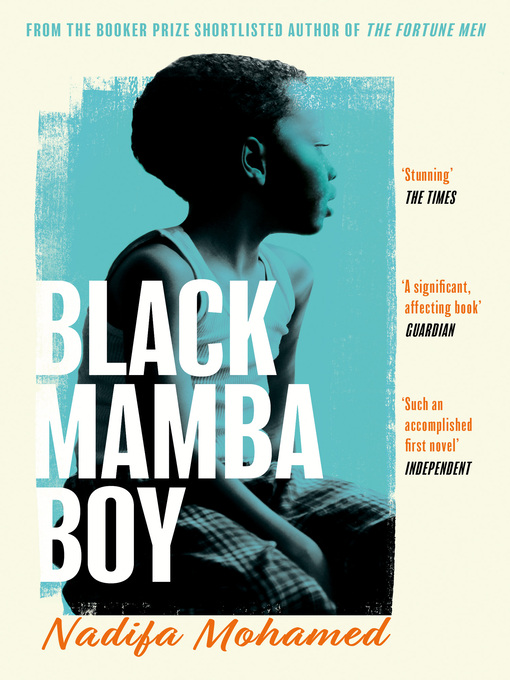 This book can be found in...