Marcella Cucina (Paperback)
| | |
| --- | --- |
| Format: | Paperback 356 pages |
Not available on Waterstones.com
By the author of "Classic Italian Cookbook". This is a further book of Italian cuisine. She shares the the essence of her cooking style and her knowledge of Italian cuisine. Her recipes derive from her everyday life and a desire to put good food on the table.
---
Publisher and industry reviews
UK Kirkus review
The title translates as 'Marcella Cooks', and the book itself is a reflection of this simple and heartfelt statement. Putting taste before technique, Hazan always makes sure her recipes are appreciated first and foremost in the heart of the family, at the dinner table. She talks lovingly of flavours and ingredients, and brings us unpretentious, easy-to-follow recipes that reveal the essence of her cooking style and her vast knowledge of Italian cuisine. What results is a delightful and personal book from the doyenne of Italian cookery writing. (Kirkus UK)
Book details
Published
09/04/1999
Publisher
Macmillan
ISBN
9780333725955
£24.10
RRP: £30.00
You save: £5.90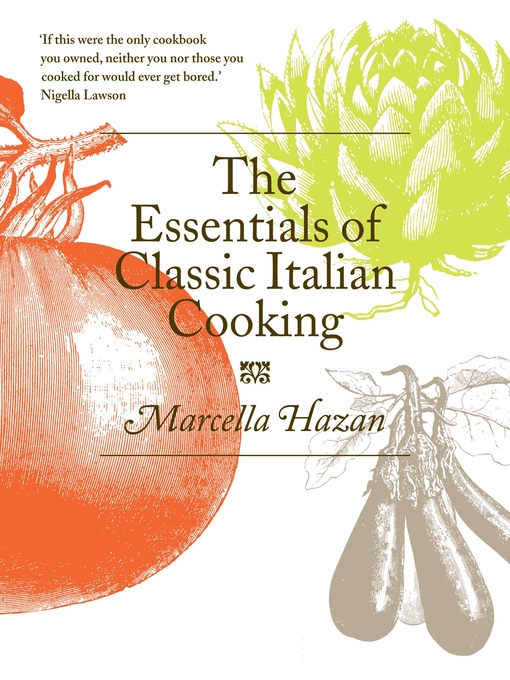 £11.98
RRP: £15.98
You save: £4.00
This book can be found in...
The prices displayed are for website purchases only, and may differ to the prices in Waterstones shops.